Home
Welcome to the "Bee Patches" home page. "Bee Patches" is an initiative of the non-profit North Coast Resource Conservation & Development Council. We work for pollinator habitat conservation to (1) plant areas to support pollinator habitat, (2) educate and conduct outreach on the importance of these small wildlife species, and (3) find partnering organizations doing similar work to develop joint projects. In 2018, our patch plantings are targeting fire impacted areas.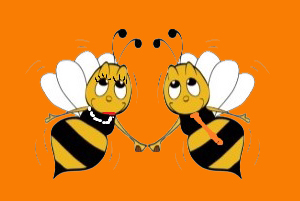 NEWS!! On October 19th, 2018, we are holding our annual Buzz Ball fundraiser -- Click HERE to Read More About the Buzz Ball. You can buy tickets by Clicking on this BUY TICKETS link! The Buzz Ball supports our conservation and community resilience programs, including Bee Patches. The Buzz Ball is our first breakout fundraiser, and we hope our community will attend this fun event to help us reach the next level for extending our services throughout the North Bay. The Buzz Ball will be held at the Legends at Bennett Valley event center featuring fine wines, a buffet dinner, and of course a great auction. The event will feature wines, appetizers, buffet dinner, and music throughout the evening. Some of the great auction lots include tickets to Disneyland, a stay package in San Francisco, an overnight stay at Safari West, two great get-a-ways to Mendocino, lovely art, and many fine wines and tasting experiences.
But what is a "Bee Patch"? A Bee Patch is simply a place for pollinators to find healthy food, water, and nesting areas:
Food is an area with blooming plants for bees to come and eat or "forage." Plant an area that contains:

Blossoms in Spring, Summer, Fall & Winter

Favorite flowers like lavender, manzanita, etc.

No pesticides

Nearby water like a pond, stream, livestock tank, etc

Finally, provide a home for bees--undisturbed ground or dead trees for native bee nesting. and live trees for wild honeybees.
It's easy to make a patch! Start with a 3x3 square foot area of the same plant to help pollinators find your patch, then grow it larger and larger over time using plants that bloom throughout the year! Detailed instructions, including plant lists, can be found by clicking Bee Patches above (or here).
This site is optimized to display best with Google Chrome and Safari.
(Interested in other Council activities? Check out www.wormwizards.org, www.raincatchers.info, www.cultivatingcommerce.org and our main page www.ncrcanddc.org)